50 Cent is no stranger to confrontation; he frequently takes to his social media pages and the press to blast whatever celebrity he's feuding with at the present moment.
Always looking to be the center of attention, 50 Cent has made some hilariously unbelievable comments about his foes in the past.
Given that he just recently took to Instagram to feud with beleaguered rapper Meek Mill, we've decided to compile 20 of the best 50 Cent quotes from current and previous feuds. 
"LMAO Hey s*** head, your career is already over. you better focus on geting Nicki pregnant so you can at least get child support girl" –  during feud with Meek Mill 
"Floyd will you except my ALS/ESL CHALLENGE: I will donate $750k to a charity of your choice, If you can read a full page out of a Harry Potter book out loud without starting and stopping or f***ing up. lmao"- when Fifty hilariously capitalized on the popularly of the ASL ice bucket challenge to joke about Floyd Mayweather's literacy skills.
"There is a method to my madness. Lol #EFFENVODKA #FRIGO #SMSAUDIO I just realized I dated this old piece a shit 11 years ago, so I'm finished with this"- in reference to a bitter social media war with ex Vivica Fox, who had previously hurled homosexual insults at him. '
"Fat Joe is the worst thing that ever happened to hip-hop. And it hurts, because I love hip-hop"- during his nearly decade-long beef with Fat Joe.
 "You push, I punch. You stab, I shoot"– in response to facing criticism for attacking DJ Khaled's mother 
"I haven't seen him in years. He could really be doing what he's doing, so we can be talking about him right now. Because now his career is reality television-" a more recent insult of many against The Game 
"What's the last Cam joint you liked? 'Computers putin', boopity-booping"- against Cam'ron and Dipset 
"Ok this is a good movie a correctional officer who raps like a drug dealer till he believes it, then kid naps and beats his grounds keeper as his record sales dwindle to nothing. So he marries a 22 year old stripper his crew already ran threw.to make sure someone will visit him. LMAO ️ wait I want to buy the movie rights-" insulting Rick Ross' life on Insta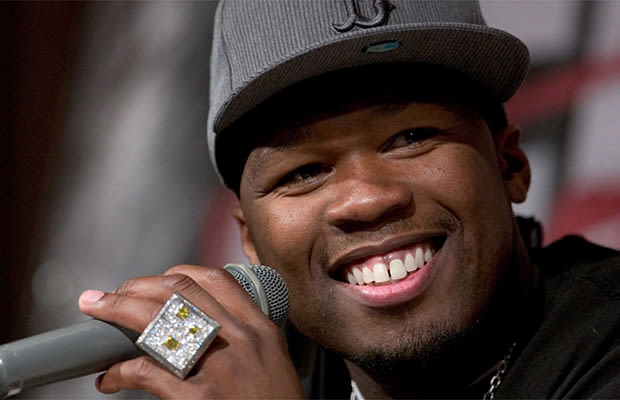 "A w***e sleeps with whoever will pay 'em. So we gotta call him a w***e if he'll just go with whoever pay him to be on their records. He makes those records good. It's just that he works with anybody. You gotta kinda make it an event-" 0n Lil Wayne working with anybody 
"Where you at Wayne? The full course meal Wayne; You awfully quiet, you call Em out? Well now I'm out, I got my vultures out, you got get pass me to get Em; I'm the baby over here, I'm the smallest n**** in my clique"- after Lil Wayne diss tracks 
"Lil' n***a named Ja think he live like me
Talkin' about he left the hospital took nine like me
You livin' fantasies n***a, I reject your deposit" in Ja Rule diss track, Hail Mary 
"Do you realize @FrenchMontana hasn't sold one record and talking about sales." – self-explanatory from 50's Twitter account 
"Yeah I Tweet things that reflect my character b***h. I have a sense of humor get one lol that's why your 3 mil followers behind me-" to Ciara during Twitter beef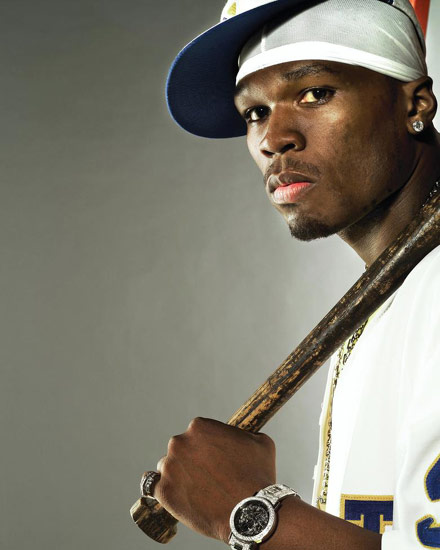 "I can't hang out with Floyd no more I'm tired of running from Manny Pacquiao #smsAudio"- on Twitter  
"A person can not like you from across the street and don't know you from nowhere, just don't like you. If there's no explanation, then you have to assume that's how he felt from the beginning. I don't know, if there's no logic connected to it, then you can't understand where it came from"- on his feud with The Game