A new season of Arrow premiered on January 20 and fans found out that Felicity Smoak is still alive. So in order to celebrate the life of one half of Olicity, we curated 20 Awesome Felicity Smoak Quotes From CWTV's Arrow.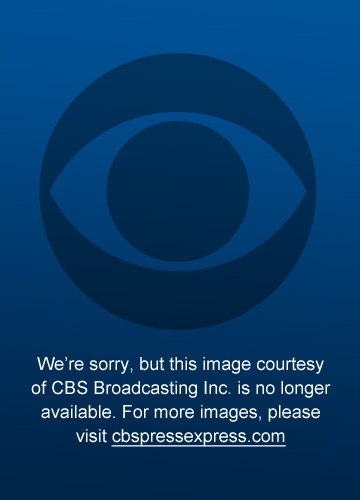 After the mid-season finale of Arrow, fans thought that it would be the last they see of Felicity Smoak when Damien Darhk had the limo she and Oliver were riding in riddled with bullets. However, in the mid-season premiere, "Blood Debts," fans learned that Felicity is still alive and the engagement with her and Oliver is still on. Team Arrow jumped back into the ass-kicking business and Felicity went through a series of surgeries but it doesn't look like she will be walking again.
Felicity has been a vital character in the Arrow series. She has been an anchor for Oliver Queen and her witty and nerdy yet elegant nature shines through actress Emily Bett Rickard's portrayal of the character. She has become one of the most beloved characters on the show and there are probably plenty of fans who are breathing a sigh of relief after hearing that she is in fact alive. Celebrate the life of Felicity Smoak with 20 Awesome Felicity Smoak Quotes From CWTV's Arrow below."
"Seeing is believing, or… drooling." "Right. But he's dead. I mean, he drowned. And you didn't. Which means you can come down to the IT department and listen to me babble. Which will end in 3… 2… 1…"
"What's the League of Assassins? And please, don't say it's a league made up of assassins."
"I should add 'personal Internet researcher for Oliver Queen' to my job title."
"I'm glad I decided not to go braless." "My only encounter with drugs was with a pot brownie my freshman year. By mistake! Which could have been fun, except I'm allergic to nuts."
"I hate mysteries. They bug me. They need to be solved."
"What is wrong with you? Is everyone in Central City in a bad mood? I thought Central City was supposed to be the fun one."
"Let's get one thing straight. The only person who gets to talk in sentence fragments around here is me." "I may be blonde, but I'm not that blonde."
"Yeah, it's kind of like I'm dating Barry but in Oliver's body. A sentence you will never repeat to anyone."
We thought that Oliver was just giving up his life to Ra's, but he gave up his soul.
"It feels really good having you inside me. And by 'you.' I mean your voice. And by 'me,' I mean my ear."
"Okay. Assuming this is all some part of a double double cross or a triple cross – I'm losing count – your master plan still has one major flaw, we're still chained in a dungeon." "Could you at least pretend like you're glad to see us? Dig and I have spent weeks tracking you down, we've traveled halfway across the world and this morning we flew in a plane so old, I'm pretty sure I was safer once I jumped out of it. You could at least offer us a water. Or a coconut!"
"I wish that I could change your mind about staying here, but I know I can't. Just like I know that leaving you here is going to destroy me. I don't regret a single moment. And you shouldn't either. You have done so much. You have saved so many people's lived and you have changed so many for the better, including mine. Knowing you has changed my life. You've opened up my heart in a way I didn't even know was possible. I love you." "I've always wanted to say I've taken a bullet for someone and now I can."
"I just hacked a federal agency. Kind of makes me a cyber-terrorist, which is bad because I really don't see myself fitting in well at Guantanamo Bay."
"The last time the vigilante paid your mom a visit, you got shot, and I got to play doctor with you. Ahh! My brain thinks of the worst way to say things."
"I finally have a guy who's interested in me and he's struck by lightning, ends up in a coma. Typical."