Don't worry about single this Valentine's Day- being single and on your own is a great way to live life. Here are 40 inspiring quotes to remind you that being single is awesome.
1."…Being solo is better than being in a false relationship."
2. "Single is not a status…"
3. "You know enough to wait for it."
4. "…On reserve for someone who deserves my heart."
5. "Handle things on your own."

6. "Who cares I'm awesome."
7. "There is no such thing as being too independent."
8. "Know yourself, know your worth."
9. "The one thing that you have that nobody else has is you."
10. "…but still works."
11. "Sleeping around."
13. Not lonely.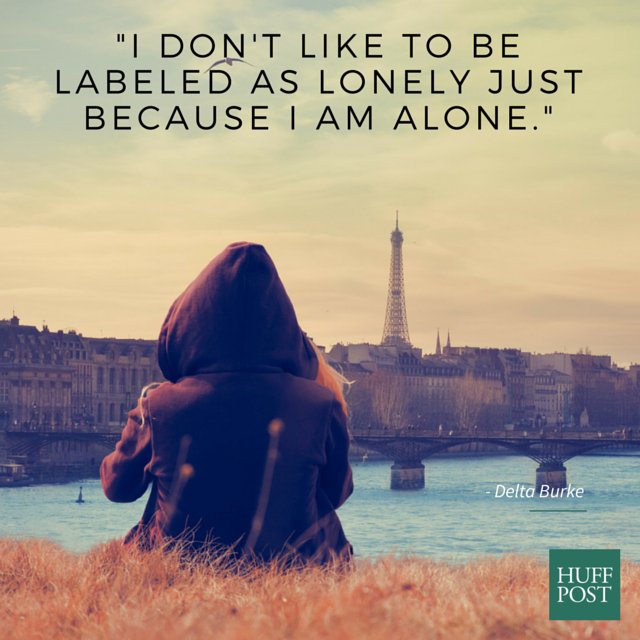 14. "…use that time to work on yourself and grow as an individual."
15. "I have stepped off the relationship science to come to terms with myself."
16. "I'm single because I was born that way."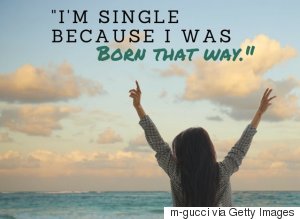 17. "There is a bigger picture unfolding in your life."
18. "Happiness is an inside job."
20. "You are the author."
21. "I think, therefore I'm single."
22. "I am a lover without a lover."
23. "You need to know how to be alone."
24. "The most exciting relationship is…"
25. "I'm always there when I need me."

26. "I'm done with great love."
27. "When you know yourself, you are empowered."
28. "Vodka costs less than a dinner for two."
29. "I think I'm the one."
30. "Missing is just a part of moving on."
31. "And that feels really natural right now."
32. "Building my empire."
33. "I wish they could manufacture a holiday that…"
34. "If not, it's not worth it."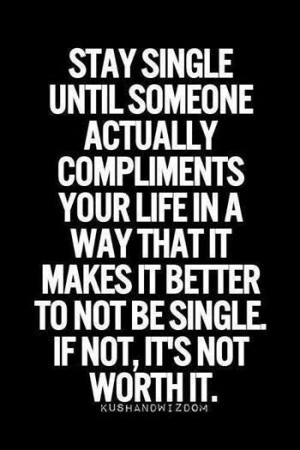 35. "Finally baggage-free."
36. "It's a nice sense of irresponsibility."
37. "Your heart determines your true relationship status."

38. "My ex, waiting for someone better than me."
39. "A bad relationship will make you feel more alone…"
40. 30 cats are too hard to maintain. Single is about saving money, not spending it.